Tips to Save Toner for the Printer
Never allow the low sticker price to fool you. Check the specifications for cost per page for white and black output and colour. The running costs such as the prices for ink and toner cartridges can significantly vary even amongst laser and inkjet prints that otherwise come with similar prices. 
Keep an eye out for cheap printers that continue to use colour cartridges. It's because the entire cartridge should be replaced even after exhausting just a single colour.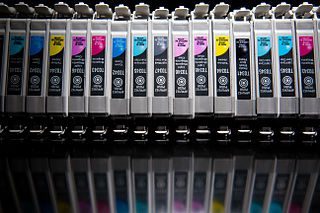 If you print lots of colour documents regularly, such as 300 pages monthly or more, you might want to opt for an ink tank printer. Often describes as bulk-in printers, super tank printers, or continuous ink tank printers, there are many brands you can choose from today.
The ink tank printers flip the conventional business model on its head. Instead of purchasing a low-cost printer and spending more on your toner and ink, you will be paying more for the upfront purchase cost of the printer and saving on the running costs.
These ink tank printers feature a single high-capacity cartridge with several ink tanks inside. Instead of replacing the tanks every time you need more ink, all you have to do is refill them from the ink bags or bottles yourself which are often cheaper than the standard ink cartridges.
While inkjet printers often require using three inks, yellow, magenta, and cyan, ink tank printers let you use one colour and then refill it with a similar colour instead of replacing all three. You also don't need to refill them with something of the similar frequency you need for replacing ink cartridges. Just one refill is sufficient for printing 6,000 pages or more. 
Similar Posts: