German Cube Bikes
Cube Bikes is a known German bike manufacturer, with their bikes handmade in their factory in Bavaria. The brand carries an extensive selection of bikes that generally come with exceptional specs.
Riders of all abilities hold these bikes in high regard. Interestingly, they don't sell to their consumers directly. Instead, their bikes are exclusively available through their dealers.
But with such exclusivity, are these bikes worth all the hype they are getting?
Overview of Cube Bikes Brand
Cube Bikes started with humble beginnings and grew to become one of the world's top bike manufacturers. Marcus Puerner founded the company in Waldershof, Bavaria in 1993. The business started by importing several bikes to sell in the local area. Soon after that, they also decided to design their own frames. The company fitted out the frames with some of the finest components available.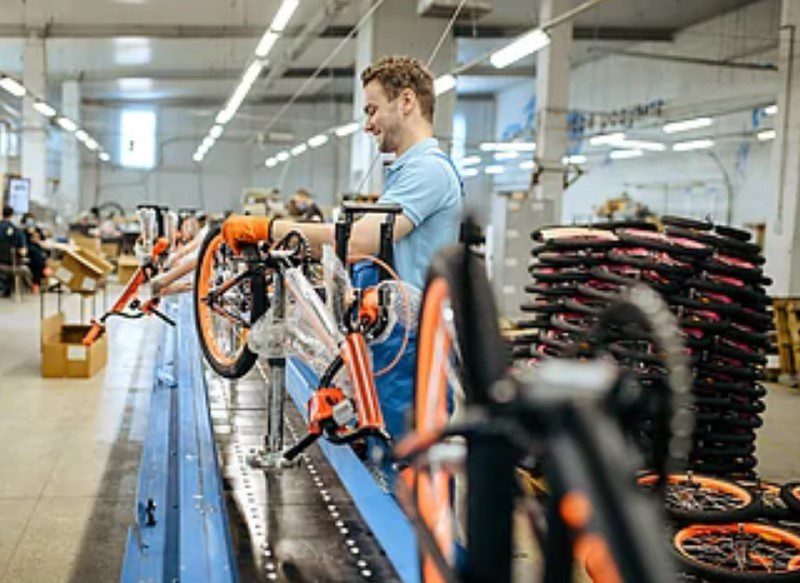 From there, the company saw massive growth through the years. Their current bike range has more than 400 different models, all manufactured in their facility that first opened its doors in 2016 and covers an area of 390,000 square feet.
The company also has 500 staff members working on two assembly lines that manufacture 4,500 bikes daily. Their bikes are currently distributed in 67 countries across the globe. The brand also sells 1.2 million bikes annually, making them the largest bike manufacturer in Europe.
What Makes Cube a Trusted Bike Brand?
As a brand, Cube has proven time and time again that it is one of the best times you can count on when looking for quality bikes that offer good value for money.
Durable
Bikes from Cube go through a meticulous quality control program that helps ensure their ability to take a beating. The company's Cube Test Standard involves several tests done on different models to guarantee their durability. The carbon frames also have their own dedicated quality control to confirm their capacity to perform as needed.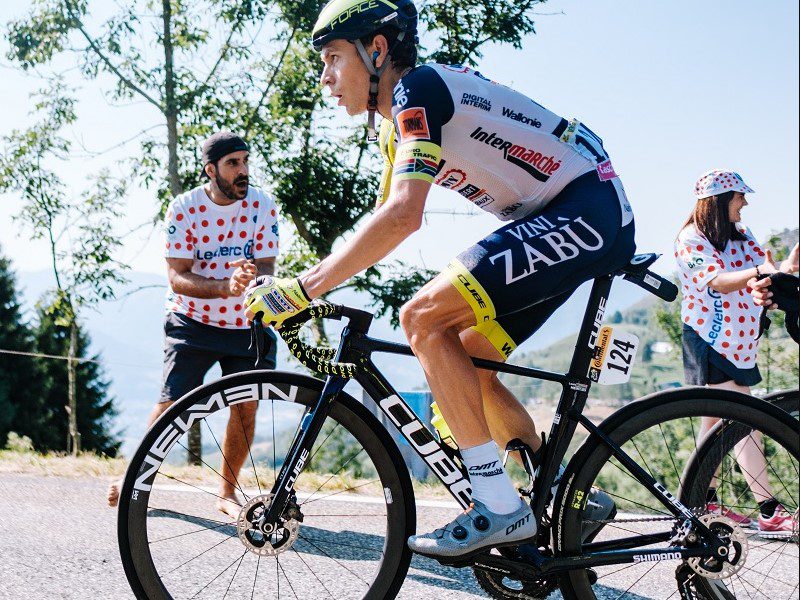 In-House Testing
The in-house testing process of Cube constantly develops and uses the latest technology to assist with the creation of designs and materials that can make every bike stiffer, lighter, and more fun to use.
Great for Racing
Cube also sponsors and works with the top athletes and names in Mountain Biking, Cyclocross, Triathlon, and Road. Competition drives and forces rapid innovation, helping Cube manufacture bikes that are not only great but competitive at the same time. 
Reliable
Bikes from the Cube brand are always of high quality. Every bike developed by the company also undergoes rigorous and intensive quality control. The parts and components used in their production are also among the finest you can find in the market. All of these combine to result in the making of very reliable and dependable bikes.
Quality
The Cube brand always aims to make their bikes last more than 20 years with the help of a remarkable combination of crash replacements, rigorous testing, and warranties. It assures end-users that they will be getting a high-quality bike. As a result, it helps the brand become more sustainable as well.
Sustainability
Cube also constantly adapts its manufacturing methods, location, and products to ensure that it can lower its environmental impact. The bike boxes that the company uses are also made from 100% recycled material. The brand also made it its goal to make its brand last for decades.
Different Bike Types from Cube
Cube makes bikes for different possible situations with more than 400 different available models. The brand has a selection of bikes including full suspension and hardtails that are perfect for mountain biking.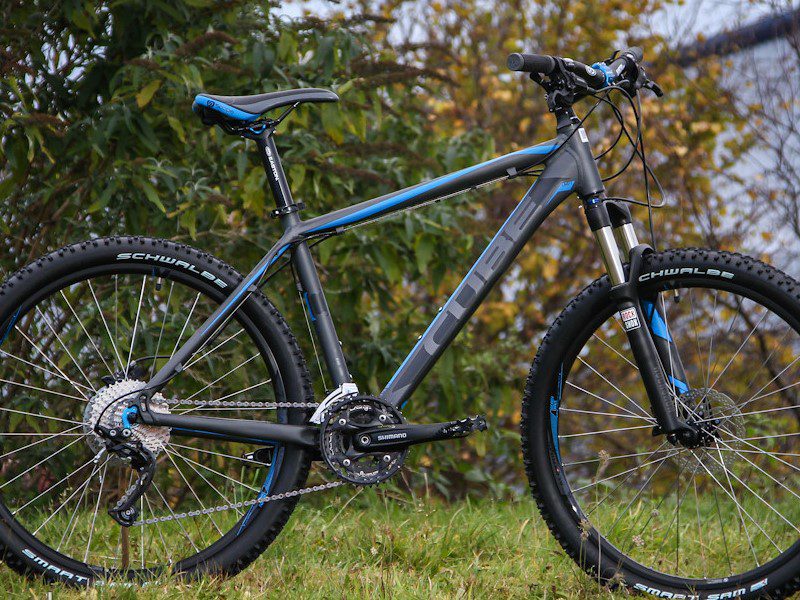 The hardtail range includes everything from jump bikes to racing bikes. On the other hand, downhill, cross-country, and endurance bikes make up the full suspension range.
Meanwhile, the road bike range of the company features race bikes, gravel bikes, triathlon bikes, and cyclocross bikes. Cube also offers bikes for kids, touring bikes, commuter bikes, and E-bikes that are now starting to rise in popularity.
Common Cube Bike Problems
There were several reports in the past regarding the carbon used in the frames of the bikes from the Cube brand. Cube is known for its top-quality control standards. However, if you consider the staggering number of bikes they sell annually, it is almost expected that their bikes will still have a few issues here and there. In particular, there was a batch that had a carbon problem but it has already been fixed accordingly.
There are also reports regarding poor customer service. if you are in the United States, the absence of representation of the brand outside Europe may also become an issue.
How Long Do Bikes from Cube Last?
Despite the reports regarding build quality problems with the older bikes of the brand, the good news is that these concerns have seen been rectified, and the brand's bikes are now generally quite long-lasting.
Are Cube Bikes Good Value for Money?
Bikes from Cube are generally fairly cheap than other similar bike brands. With their huge manufacturing facilities, it is much cheaper for the brand to build bikes compared to other companies.
As a result of their lower cost than other brands, bikes from Cube can also hold their value just fine. These bikes are also made up of good parts and components that further add value to them. 
How Expensive are Cube Bikes?
With an extensive selection of bikes, it is only expected that their prices also vary a lot. For example, you can get their hardtail Aim for £429. The Two15, their downhill bike, can cost you ten times higher.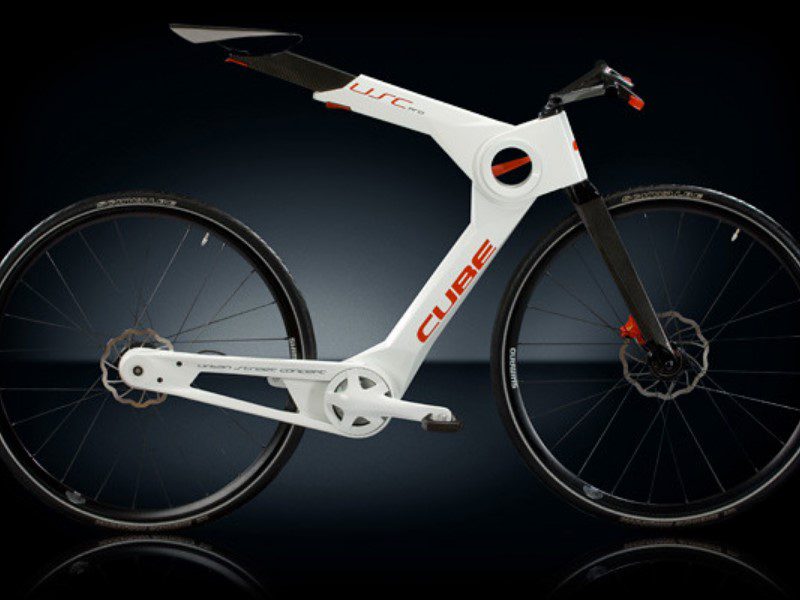 The rest of the full-suspension bikes of the brand also differ a lot in terms of prices. Their entry-level Stereo 120 comes with a price tag of £1399, offering excellent value for money. Their top-level mountain bike carbon AMSZero99 costs £7500.
Their road bikes are also priced similarly, with their more basic race bikes priced at £1399 while their higher-end bikes like the Litening C:68X costs £7200.
Similar Posts: