Find the Perfect Hail Cover for Your Car
Humans can't predict what nature will do to them and their properties when natural disasters strike. With a quality hail cover, you can protect your car and precious automotive equipment from nature's wrath.
Features to Look for in a Hail Cover 
You can't just buy any cover and expect it to protect your car from damaging hail. Below are several key features you should consider and look for when shopping for a hail-proof cover.
Ventilation and Breathability 
Good and proper airflow is critical to ensure that condensation and moisture don't accumulate beneath the cover. Search for variants made with built-in vents or breathable fabric to allow sufficient air circulation.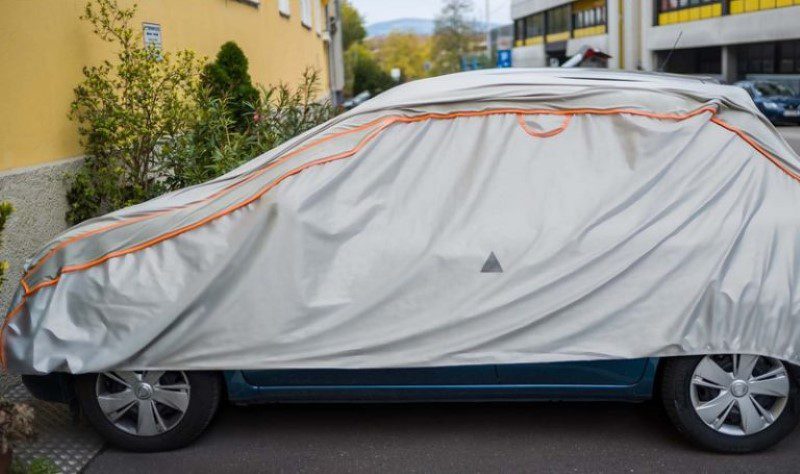 It will help prevent the development of rust, mildew, or mold on the surface of your car. Such models also guarantee that the paintwork stays in great shape and condition as it reduces the risk of trapped moisture and heat.
Easy Storage and Installation 
Look for a hail car cover that you can install and remove easily so that you can protect your vehicle and automotive equipment quickly when a hailstorm approaches. Nifty features such as built-in buckles, adjustable straps, and elasticised hems can make the installation process quick and hassle-free.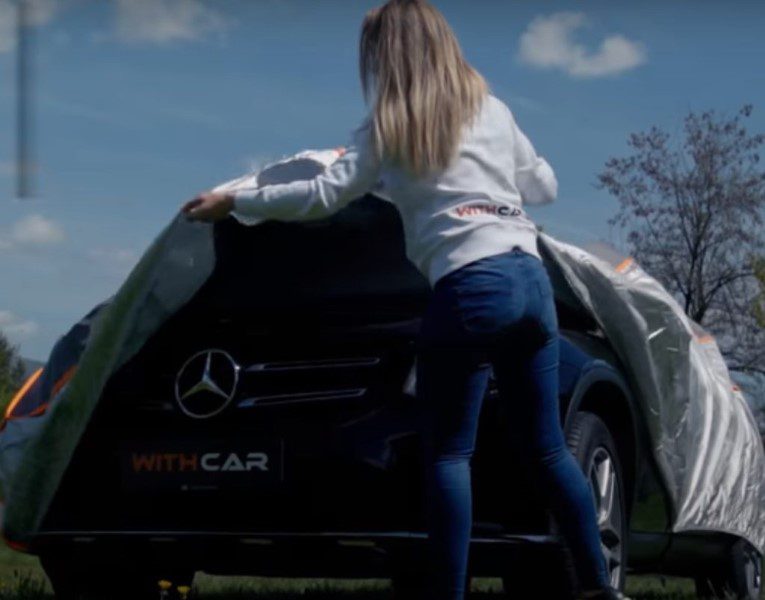 You might also want to consider investing in variants that feature a compact design or storage bag so that you can store them with ease in the casing every time it is not in use.
Resistance to Impact 
The ability to absorb and dissipate impact is a crucial factor to consider when shopping for protective gear for your automotive equipment such as a hail cover. You can buy an additional foam layer or padding to improve the level of protection from bigger stones. 
This extra cushioning can help reduce the impact force and lessen the risk of dings and dents on the surface of your vehicle. It will also help to consider those covers that come with reinforced panels or padding that are strategically placed in vulnerable spots such as the roof, trunk, and hood.
Durability and Quality of Materials
The car cover meant to protect from hail damage must be made from top-notch quality fabric that can endure the impact of huge hailstones without puncturing or tearing.
Search for those products made from weather-resistant and strong materials like multilayered polyethylene or polyester. These provide outstanding protection against UV rays, sleet, rain, as well as other weather elements.
Fit and Size 
The cover must also have a snug fit around your car to ensure that it provides optimal protection. Look for car covers especially designed and made for the specific model and make of your car. You can also opt for those in universal sizes with elastic hems or adjustable straps to achieve a secure fit. A cover that is properly fitted will protect your car from bad weather and stop the winds from blowing it away.
Reliability of Supplier 
Buying a hail car cover from a reliable supplier is important since it assures you that they have an established and solid track record and reputation for providing reliable customer service and quality products. They also provide guarantees or warranties on their products, which means you're investing in a durable and trustworthy item.
You can find these covers in different features, designs, and sizes with these vendors, making sure that it fits your vehicle no matter what its model or make is. It means that buying from these suppliers can give you confidence in the performance and authenticity of the cover. As a result, you'll be getting a high-quality product that can meet your expectations and effectively and sufficiently protect your vehicle.
UV Protection and Waterproof Quality
Although your primary concern is to get enough protection for your car, it's important to consider the ability of the product to repel water and keep your vehicle protected from dangerous UV rays. Look for a cover with UV and waterproof protection since UV rays can damage the paintwork and cause fading over time. 
Hail Damage on Cars 
Hailstorms are among the most serious threats to your vehicle, and unless you're ready for it in advance, you might end up facing a massive repair bill if you aren't too careful.
The thing about hail is that it can cause different types of damage to vehicles, from small aesthetic issues to more serious damage that might affect or compromise the overall functionality of your car.
Damage brought about by hail can affect the safety of your car and potentially lower its resale value. The following are some of the most common types of damage that hail can cause on almost all vehicles.
Broken Side Mirrors 
Your side mirrors can get damaged because of hail. When this happens, it can make it harder for you to see your blind spots, thus increasing your risk of being involved in an accident.
Shattered or Cracked Windshield 
Hailstones may shatter or crack your windshield, putting your safety at risk once the shattered or cracked pieces impair your vision.
Damaged Paint 
Hailstorms can scratch or dent the paint on your vehicle. This can result in rust that might end up leading to long-term damage. While you can always repair these dents or scratches, it would always be better if you can prevent them from happening in the first place with the help of a quality hail cover.
Damage to the Sunroof or Roof 
Hail can also dent or worse, puncture the sunroof or roof of your vehicle, resulting in leaks and other similar problems.
Dents 
Significant or minor dents can occur because of hailstones, which depend on the size of the hail as well as the height from which this falls.
The Bottom Line 
Hail damage isn't something you can just take for granted. Just like with anything else in this world, prevention is always better than cure. Rather than fixing the damage after they occur, a quality hail cover that you can buy at Withcar, will help you stop them from happening in the first place. 
Similar Posts: