Tips to Restore and Clean Rubber Mats for the Car
Drivers often ditch their carpeted floor mats and opt for rubber mats for the car floor because they know they will get quite dirty. It means they will need more floor protection that carpets might not be able to give.
For one, rubber mats are a smart and all-year-round addition to your vehicle if you often play or work in wet, muddy, or dirty environments. Aside from these, if the winter months in your area get lots of snow, rubber mats can also keep corrosive and messy salts out of your carpeted floor.
However, after the rubber mats have done their work for some time, withstanding all this use and abuse, how will you get them clean? What are the best things you can do for your rubber car floor mats to make them look like new all over again?
Well, worry no more! This article discusses some helpful simple tips on how to make cleaning your car's rubber mats such a breeze no matter how dirty they have become. Also, in case the mats are already starting to show some signs of fading, there are also some handy suggestions to restore their original color.
Prepare Heavy-Duty Cleaners
In the same way that they can endure heavy soils and salts, rubber mats for the car can also endure heavy-duty cleaning solutions. it means you can go ahead and use these heavy hitters for the cleaning job to be easier.
After all, these mats are made from rubber, so it is safe to use a wheel and tire cleaner or even a highly concentrated type of car wash soap. There are now several recommended brands available at Withcar online you can use. These cleaners have high alkalinity and when combined with a good quality wheel brush, they can make short work of salt buildup, greasy stains, mud, oils, and more.
Protect and Restore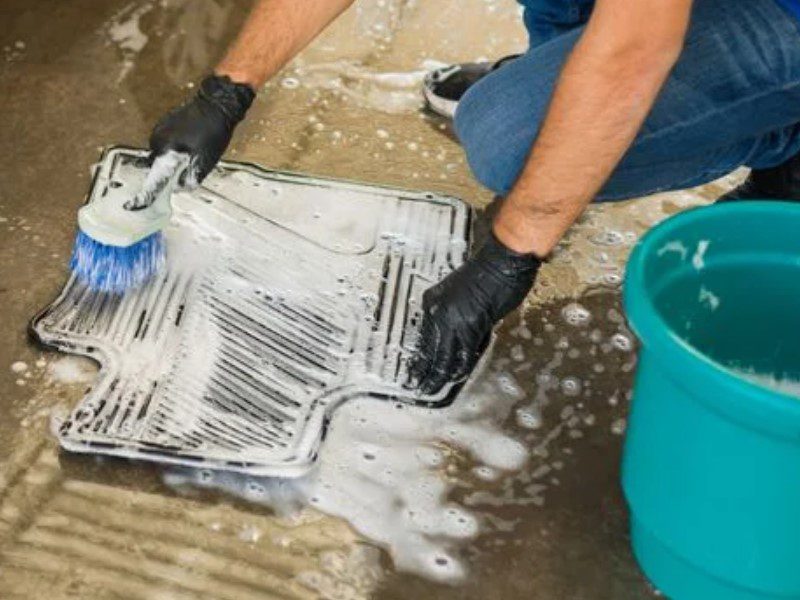 Although a rubber mat is strong and tough enough to endure the severities of extreme use, this material can fade after some time and even crack and dry from UV exposure.
Similar Posts: