Tips to Prevent Periodontal Disease
Periodontal disease is known as gingivitis during its early stages, with both conditions often called gum disease. Many adults today suffer from one form of gum disease, with the numbers growing among those who are 65 years old and above.
Most of you probably just think of your teeth every time you hear about the importance of oral health. However, you need to remember that your gums also play a key role in having good oral health in general.
With periodontal disease getting more prevalent and common, it is important to learn the different ways to maintain better oral health that involves not just your teeth but also your gums.
Get Dental Care Regularly
You cannot just fight off gum disease on your own. Getting regular dental care from your dentist means a professional will monitor your oral health. They can also give you helpful advice and answer your questions on how to maintain healthier gums and teeth. Early treatment is the secret to preventing most oral health problems.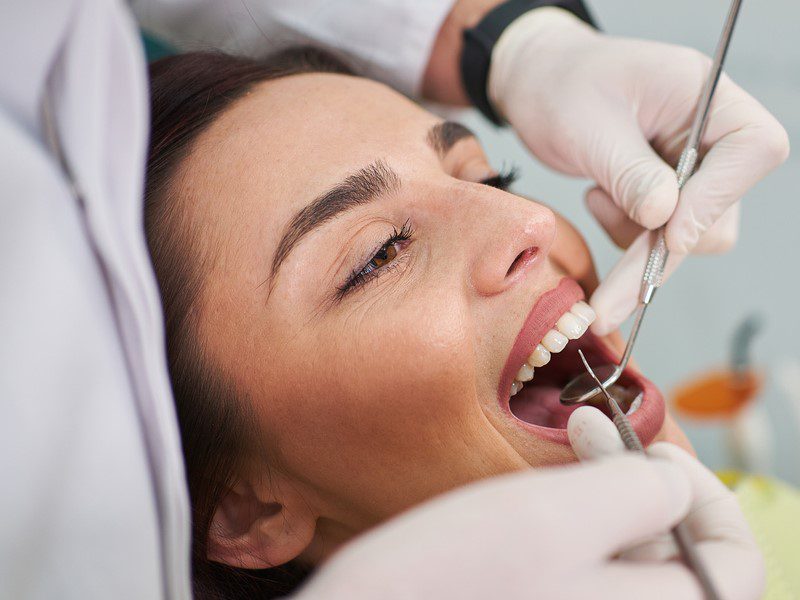 Quit Smoking
Chewing or smoking tobacco can cause several health problems, and these include increasing the amount of tartar in your mouth which will only add more stress to your gums.
If you will notice, the best ways to enjoy better gum health are almost the same as the tips that you may hear from your primary care doctor for your general health.
Yes, quitting your tobacco use can help prevent or even reverse periodontal disease. 
Observe and Practice Outstanding Oral Hygiene
Growing up, you have surely heard time and again how you should brush your teeth two times a day to keep them clean. The same also goes for your gums. Excellent oral hygiene is also critical for your gums to stay healthy. This is because flossing and brushing can remove the bacteria in your mouth that can build up and lead to gum disease. 
Don't forget to brush your teeth twice a day using a good technique and pair it with flossing daily. Gargle with water to rinse your mouth after every meal. Never skip flossing. Flossing is critical for gum health as it doesn't only clear away debris and bacteria as it can also stimulate your gums.
Stay Away from Stress
A lot of people don't even know it, but chronic stress can also impact their oral health.
When you clench or grind your jaw or the condition known as bruxism, this can damage your teeth or gums. Stress is among the primary risk factors for this condition. 
Another stress-related oral health problem is its effect on your immune system. When you are stressed out, your body won't have an effective response to unhealthy bacteria. It may result in periodontal disease if you are always stressed.
Choose What You Eat
Lastly, your diet also plays a key role in your overall oral health. Both your teeth and gums need specific minerals and vitamins to stay healthy.
For good gum health, make sure you load up on vitamin C. Eat lots of vegetables and fruits regularly to get the best results. Add oranges, broccoli, and kale to your diet regularly, and take dietary supplements if needed.
Similar Posts: